As the use of GPS navigation has increased, navigation technology has become more sophisticated, and many excellent products have become available. When we got our hands on Magellan's TRX7 Off-Road GPS Navigator nearly a year ago, we couldn't wait to get it out into the field and put it through its paces. Unfortunately, this may be the most disappointing product we've ever tested.
There are two versions of the TRX7, the regular version—which we tested—and one that features a camera. Both are designed for 4×4 vehicles and can also be used on adventure motorcycles.The potential of the TRX7 is significant, starting with a ruggedized IP67 casing, designed to be shock-resistant as well as both dust- and waterproof. We used the unit extensively on a KLR 650 adventure motorcycle and mounted in a Land Cruiser, putting it through its paces in rough and dusty conditions, and the casing protected it well. The integrated Micro SD Slot is nice for pre-loading your own routes, and the unit's WiFi connectivity links up easily and allows for quick transfer of waypoints created along a route, as well as social media sharing. And, we were pleased that the unit came with a quality RAM® windshield mount which works well in the Land Cruiser and mates easily to the RAM® system used on our KLR 650. But this is where any positive statements about the unit come to an end.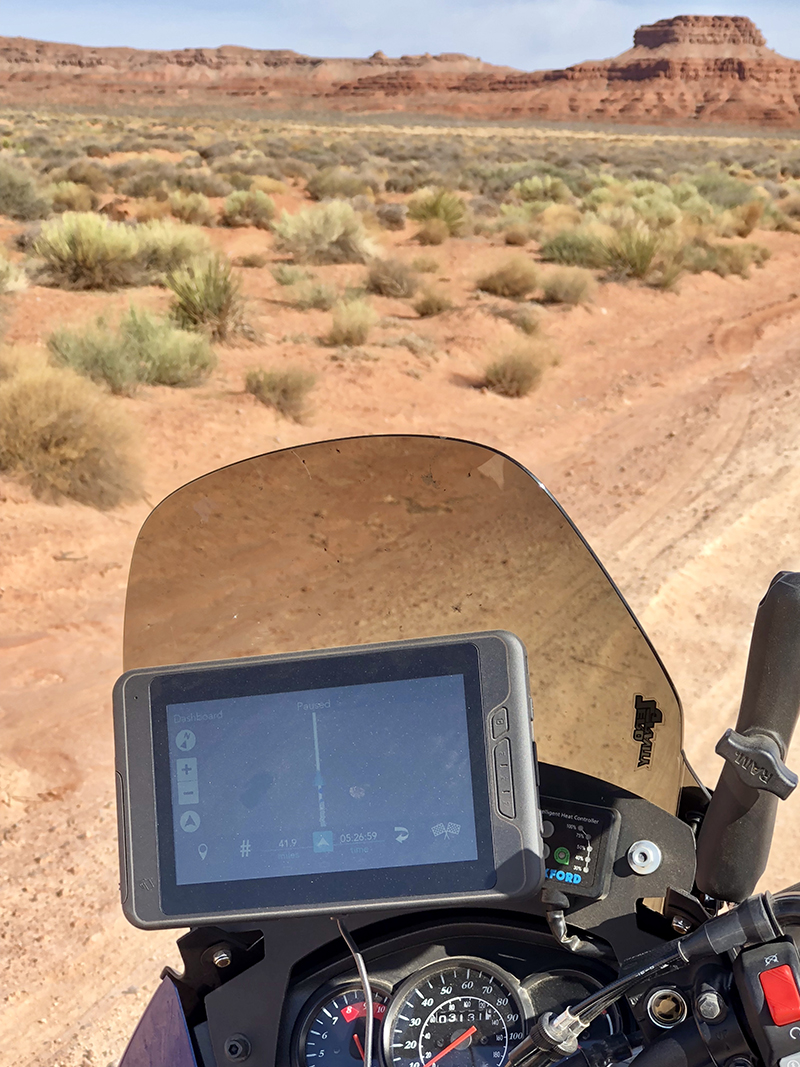 The unit is pre-loaded with more than 160,000 designated OHV routes, many of which include both forest and public lands, but we found even accessing them was a challenge. Initial set-up was cumbersome and we continually had problems resetting our route and starting at a current location. We've never had similar problems while using other GPS units.

The 7" color touchscreen is responsive, but if you try using it on an adventure motorcycle you'll find it frustrating, even when wearing touchscreen gloves, which often don't trigger a response. The screen also produces considerable glare, a nuisance both on the bike and in the Land Cruiser. And while we like the concept of sharing crowd-sourced trails through the TRX database, the process of accessing and using them was clunky and not for the faint of heart. Oh, and did we mention we had problems with the Lithium-Ion battery maintaining a consistent charge after only six weeks of use? We called Magellan's tech support numerous times regarding this problem with very little response.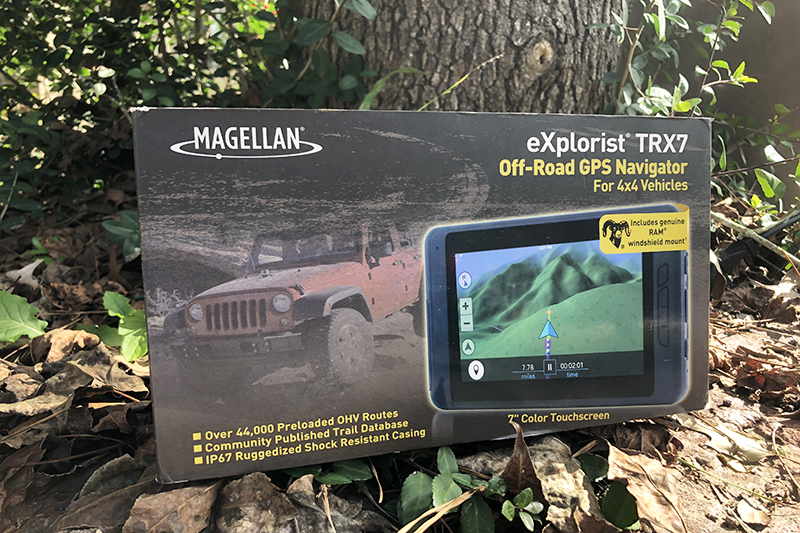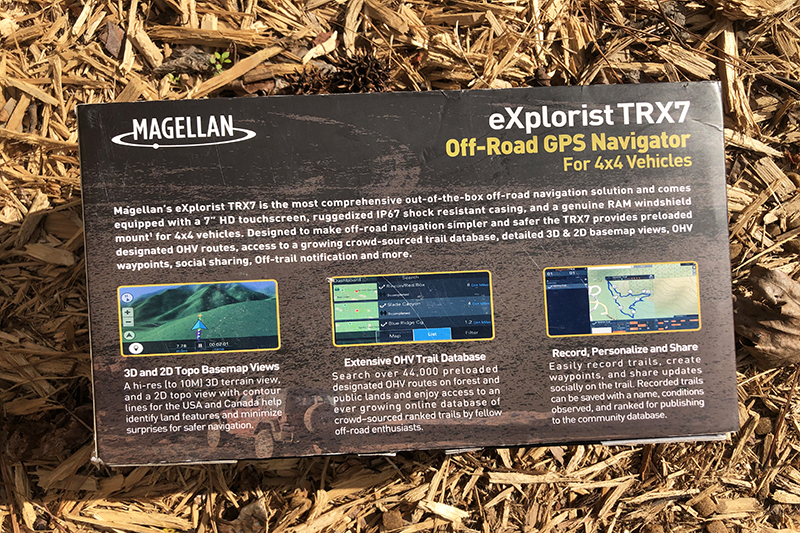 The Magellan eXplorist TRX7 GPS Navigator is a wonderful product…in theory. But until we see substantial improvement in execution, this is a unit we're not particularly impressed with. Pricing starts at $499.
OutdoorX4 Magazine – Promoting responsible 4×4 adventure travel and outdoor recreation