As our loaded bikes rolled off the pavement and out of Hanksville, Utah (pop. 214), the landscape began to rise up around us. This was the San Rafael Swell that we had been studying remotely for months, and its dirt finally crunched underneath our tires. The terrain was easy that first day, but the wind had other ideas. By late afternoon gusts were rolling through that made progress almost impossible. Worse yet, we were in a wide-open area that offered little protection. With a little scouting, we found a shallow arroyo that offered a marginal windbreak and began setting up camp, which was largely a matter of holding all our gear down. The wind howled through the night. A classic welcome to the marvelous and challenging landscape of southern Utah.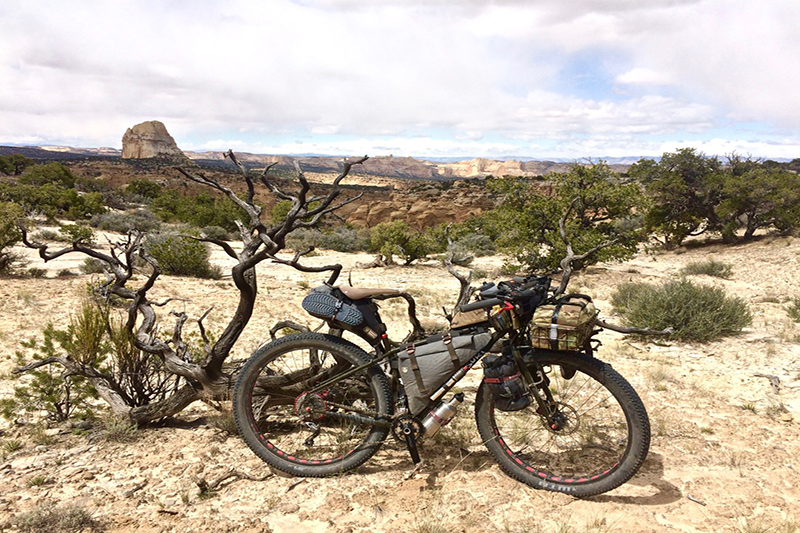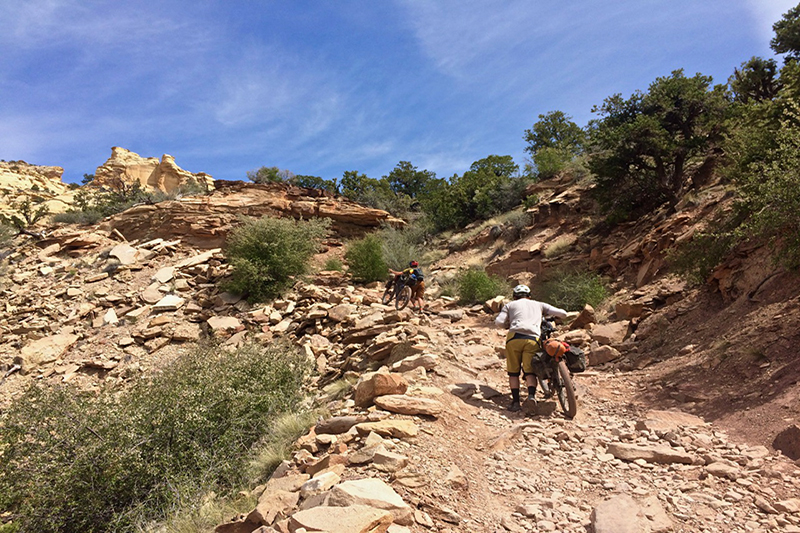 We spent the next three days climbing and descending through classic southwestern rimrock, hardly seeing another soul. Weaving our way through Goblin State Park, Crack Canyon and Devil's Canyon Wilderness Study Areas, along with many miles of land that had no designation at all other than "BLM." It was clear we were far from the popular destinations of Moab, Canyonlands and other frequently visited areas. It was big, desolate, with few other travelers – exactly what we were seeking.
All five of us rode bikes shod with high volume tires to help smooth out the rocky terrain and also help with traversing sandy sections. We carried all our food and we each had the capacity to carry between four to six liters of water. While we all had enough desert experience to know the wisdom of being able to carry at least several days' worth of water, it turned out that water was never too much of an issue at that time of year. Much of the water we found was silty but not too bad and easily drinkable after filtering, of course.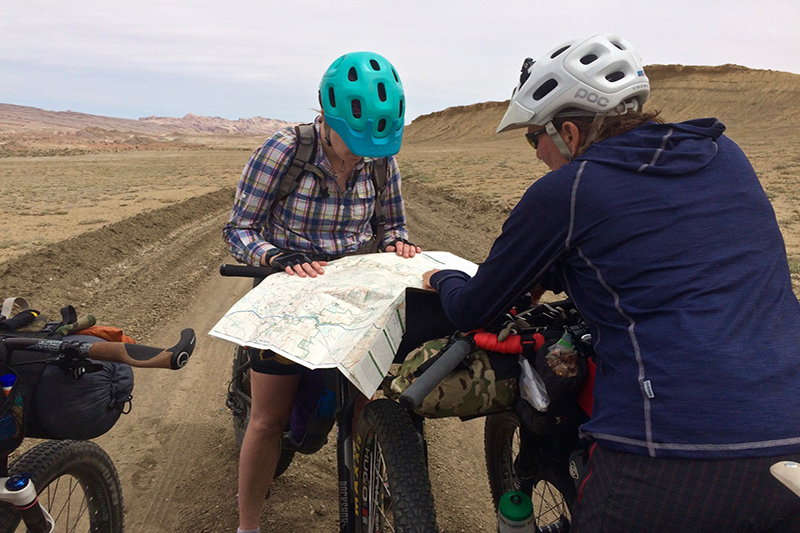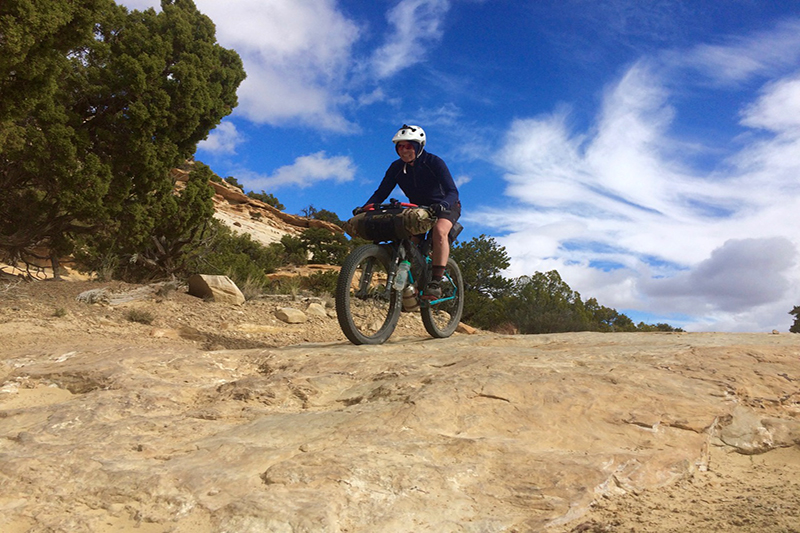 Our original plan had us circling back through Hanksville after four days and then heading west and south into Capitol Reef National Monument. The elements conspired otherwise, and we awoke to strong winds with a prediction of snow down to 6000' feet that day. Our planned route took us over a 9000' pass, so this clearly wasn't going to be an option. We holed up in a café in Torrey, drank lots of strong coffee and poured over maps. It didn't take long to come up with what looked like an interesting alternate route in the northern part of the Swell, though we knew little of what we would actually find.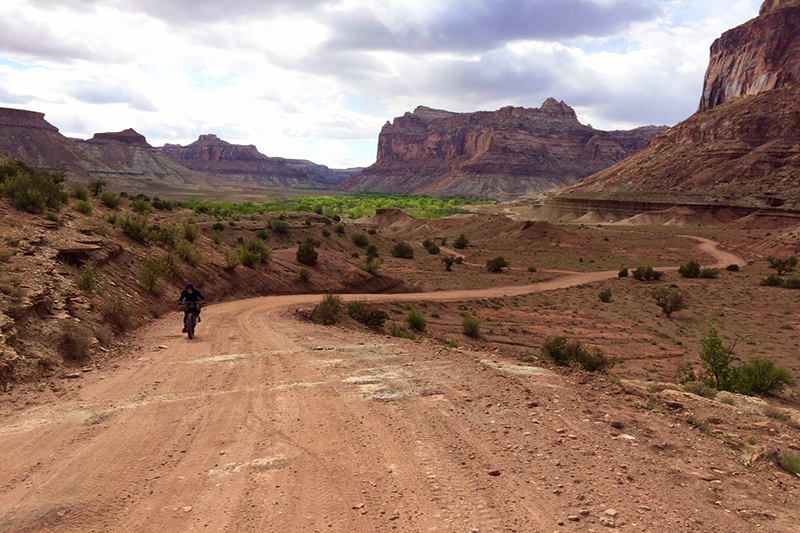 Bikepacking
We set off for another three days of exploring, which included some of the most technical terrain of the whole trip, over a black-diamond section of moto trail dubbed, "The Devil's Racetrack." While challenging, especially with loaded bikes, it turned out to be ten miles of mountain biking bliss with fun riding and expansive views as we traversed a rocky, gently declining ridgeline. That evening we arrived at the San Rafael River – more than a little daunting as temps were quickly dropping and we couldn't tell how deep the river was. After a little poking around, we determined it was safe to cross, hefted our bikes and put the river behind us, camping on the other side. The following morning, we dropped into Buckhorn Canyon and marveled at the many well-preserved examples of rock art found there.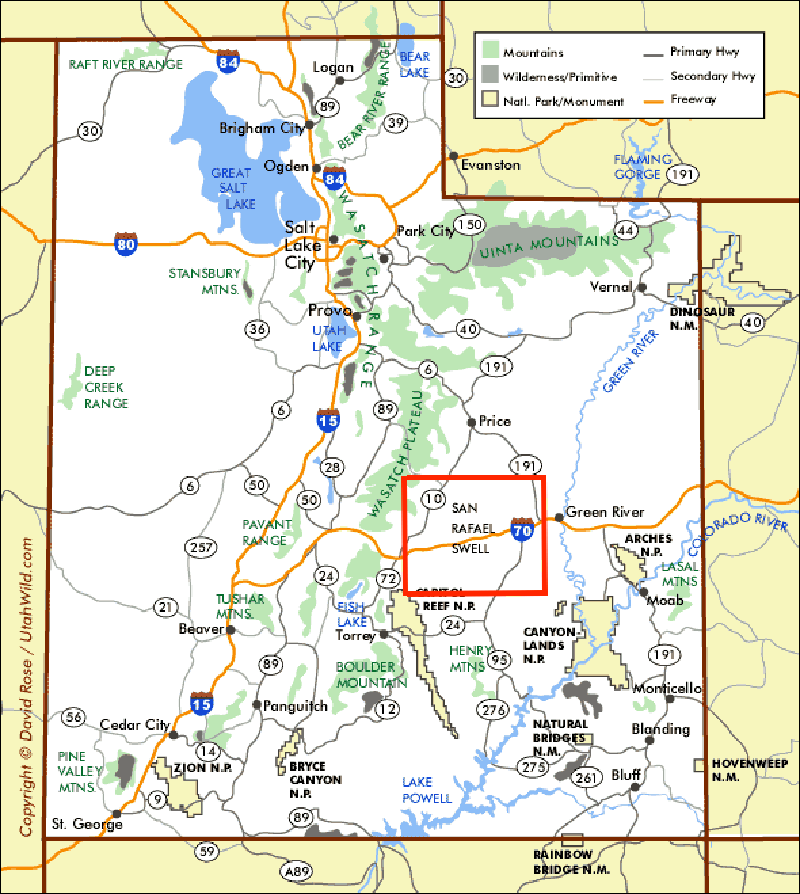 In the end, we rode approximately 230 miles and only ten of those miles were on pavement. We climbed 11,000 feet and made memories that will last a lifetime. As we rolled back to our vehicles on the last day of the trip, we all agreed this was barely the tip of the iceberg of what the Swell had to offer, and we all knew we'd return.

* OutdoorX4 Magazine – Promoting responsible 4×4 adventure travel and outdoor recreation