Another Overland Expo is in the books, and per usual the event was absolutely jam packed with awesome rigs of every shape and size from the campground to the far end of the vendor area. As with everything, the world of overlanding experiences the ebb and flow of trends and fads. This year a walk amongst the pines of Fort Tuthill Park revealed a few shifts in the more popular adventure vehicle platforms, and at the same time some rigs continue to maintain staying power in the overland world.

American Safari JXL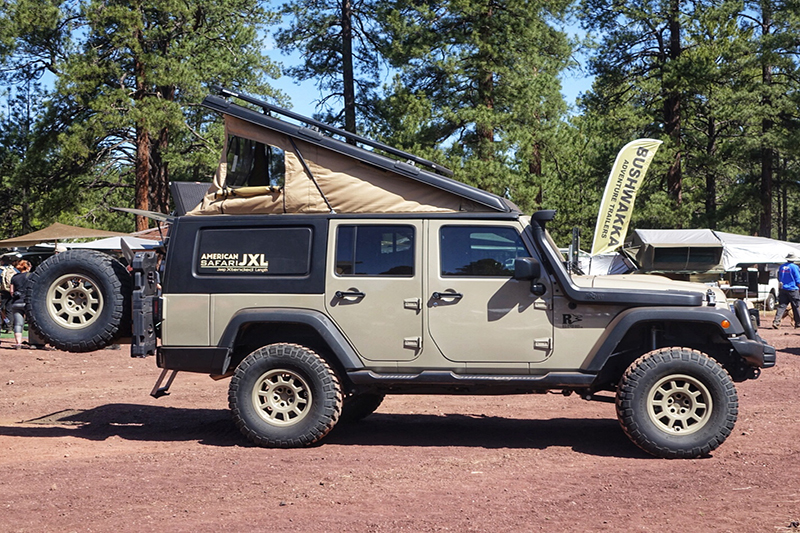 Jeeps always have a strong showing at Overland Expo and the new JL model was scattered amongst the ever popular JKs. However, this JXL drew a lot of attention. This bolt on addition adds 15" of cargo room and a built in hard shell tent.
Sprinters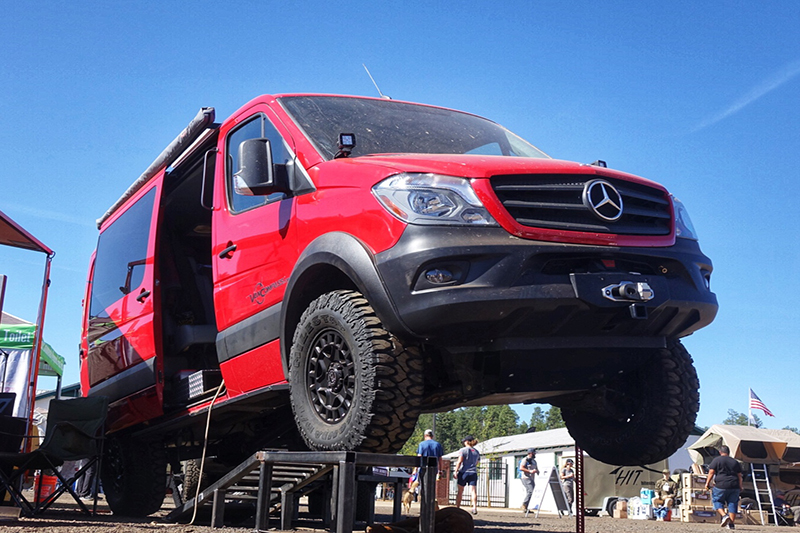 The Sprinter 4×4 invasion continues as not only more and more of these highly modular platforms were found in the camping area, but the number of vendors specific to the vans had increased since previous Overland Expo events.

OK4WD Ram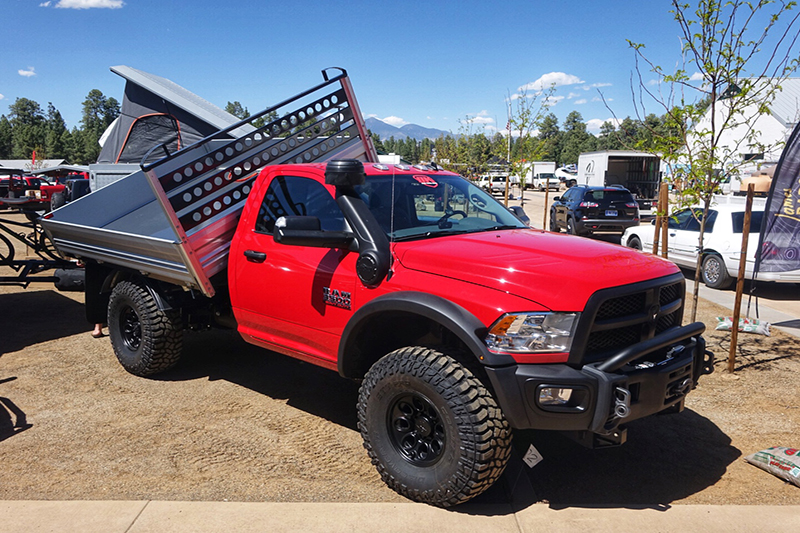 Full size trucks were not a rare site at the expo. This particular build from OK4WD included a number of impressive upgrades with the obvious tilt bed adding a huge amount of utility to this beast of a rig.
AT Overland Ram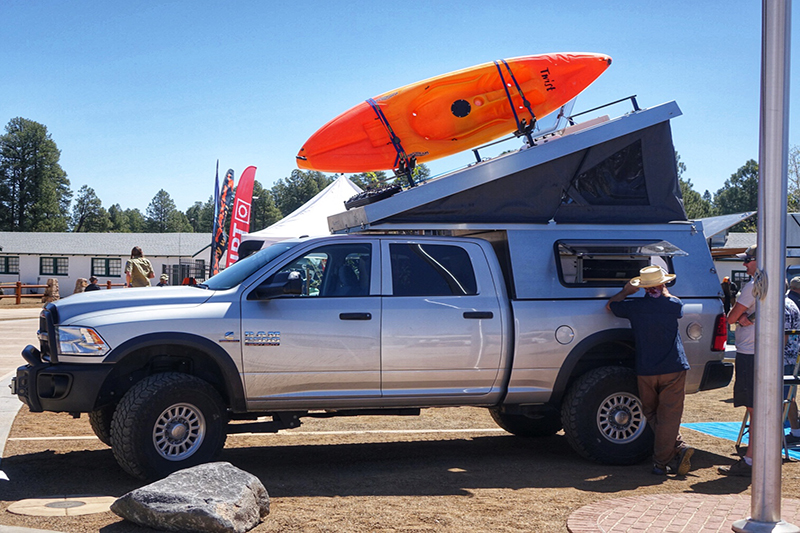 Continuing with the full size trend, this Ram featuring the debut of the AT Summit was on display front and center of the Quad area of the park. With room for plenty of passengers and gear in the cab, and a camping option that deploys in seconds, this truck would make a great daily driver/adventure rig combo.

Suzuki Samarai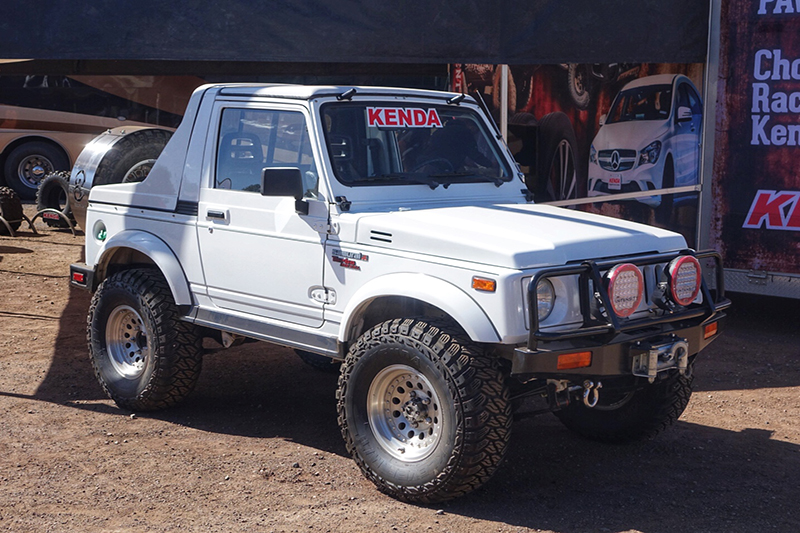 This Suzuki Samurai featured in the Kenda Tire booth was an eye catcher. Not only is it rare to see this model at Overland Expo, but the fact that it's a Turbo Diesel just adds to the cool factor.
Royal Enfield Himalayan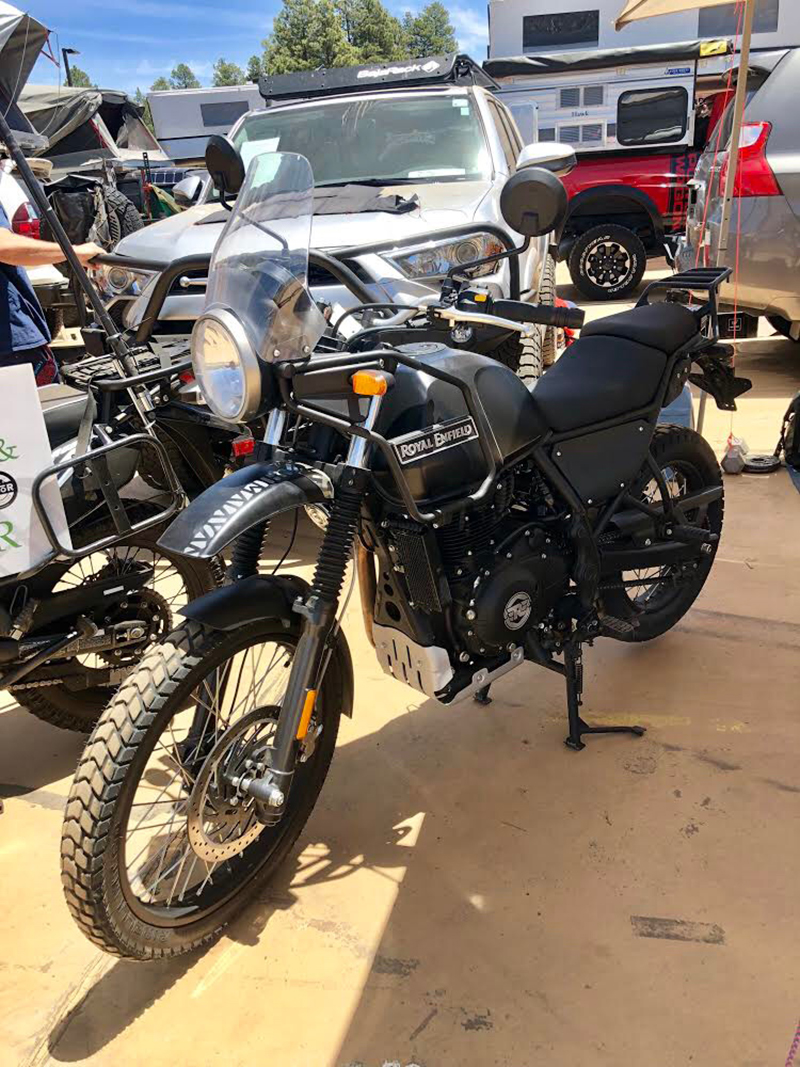 The two wheeled variety of adventure vehicles was well represented. The new Royal Enfield Himalayan was featured in the OutdoorX4 booth. The unique styling hints at an old school feel normally associated with custom bikes, and it definitely drew a lot of interested attendees.

Rover Ambulance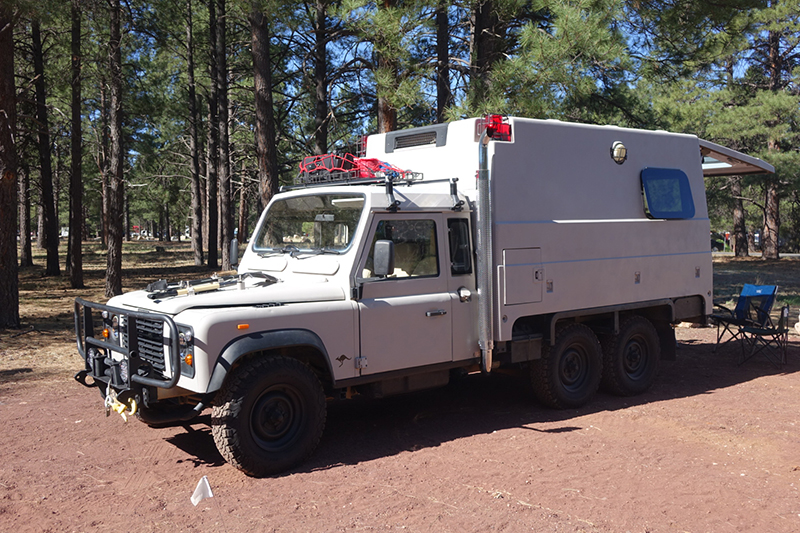 Rovers and Rover drivers tend to bring along a certain sense of customization and a "do what works" attitude. This truck takes that to a new height with a full customized ambulance back, and an Isuzu diesel under the hood.
New Legend Scout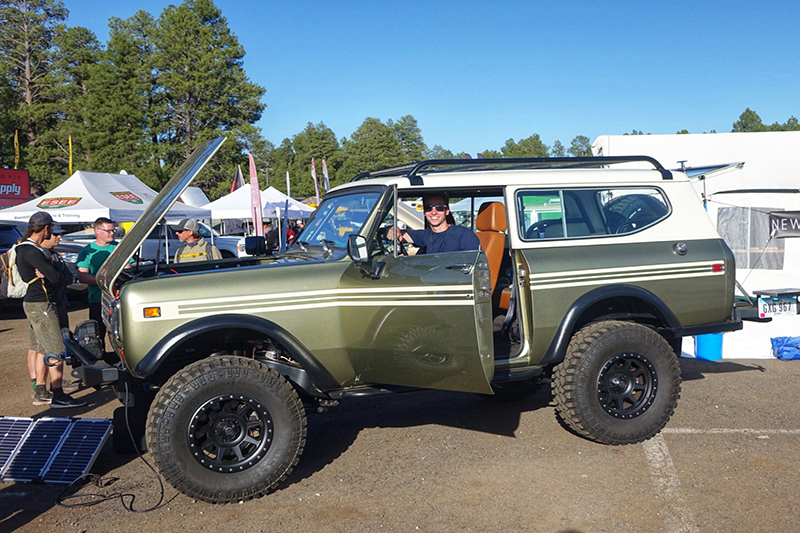 Much like the little Suzuki there are always a few unique rigs tucked amongst the more common makes and models. This Scout was the centerpiece for New Legend 4×4, and it was absolutely stunning.

Overland Porsche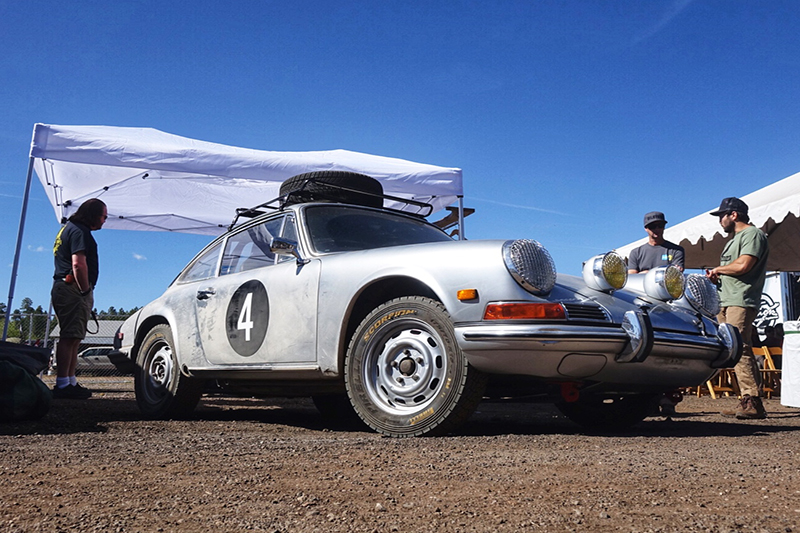 Last, but certainly not least, this Porsche definitely deserved more than a passing glance. Maybe the towing capacity and clearance aren't great, but it definitely brings a whole Unimog load of style.
* OutdoorX4 Magazine – Promoting responsible 4×4 adventure travel and outdoor recreation