Against the rugged backdrop of Moab, Utah, Yokohama Tire Corporation launched the newest addition to its successful GEOLANDAR line – the GEOLANDAR A/T G015™.  The innovative all-terrain tire is engineered for durability and vastly improves traction for SUVs and full-size pick-ups on any surface in any weather condition, including snow. The G015 meets the Rubber Manufacturers Association's severe snow service criterion and is stamped with the mountain/snowflake symbol. It will be available for sale in North America on April 1.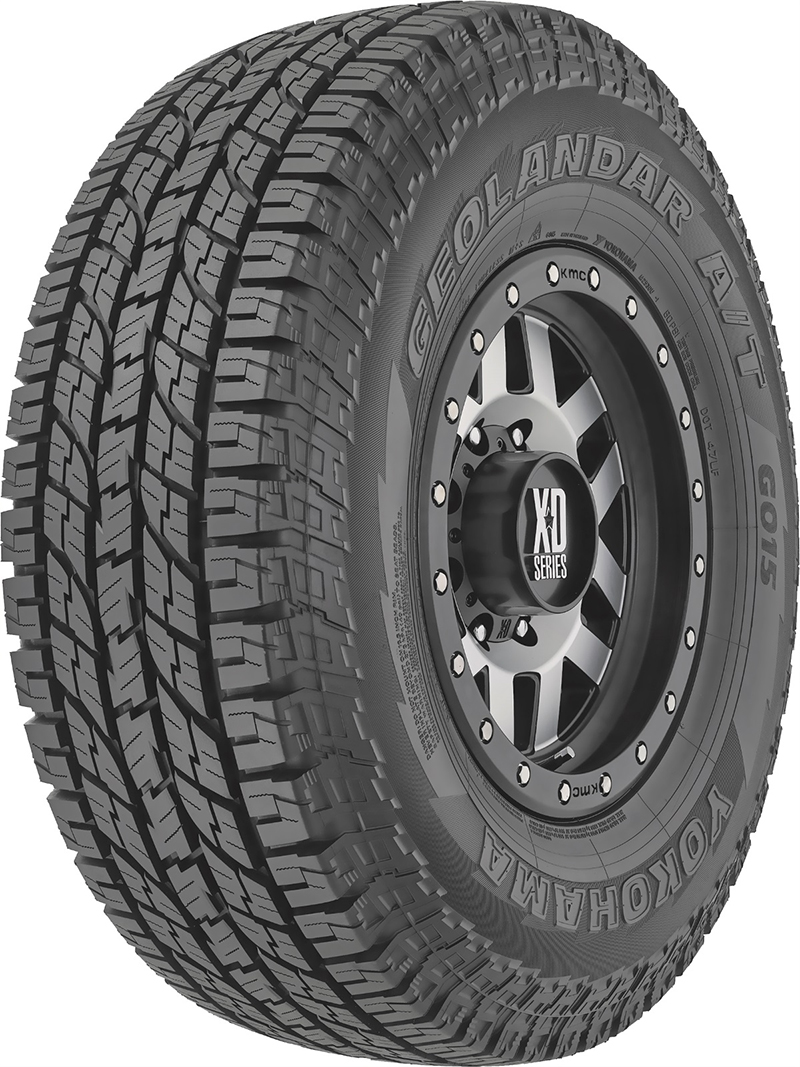 Yokohama Tire
"The GEOLANDAR A/T G015 delivers outstanding traction in any condition, both on road and off," said Andrew Briggs, senior director of tire business planning, product planning and sales operations. "It's the toughest and most versatile GEOLANDAR yet and it's built to last, providing some of the best mileage in the industry."
Other benefits of the GEOLANDAR A/T G015 include:
— Ultimate all-season traction: Yokohama's exclusive orange oil compound and advanced tread design combine to provide superior handling and road grip.
— Updated size line-up covering 96% of the market for today's pick-ups and SUVs.
— Limited treadwear warranties: 60,000 miles for P/E-metric and 50,000 miles for LT-metric sizes.
The G015 will come in 60 LT and P/E metric sizes with availability beginning April 1 and we'll have more on this tire in OutdoorX4 Magazine later this year.